About Me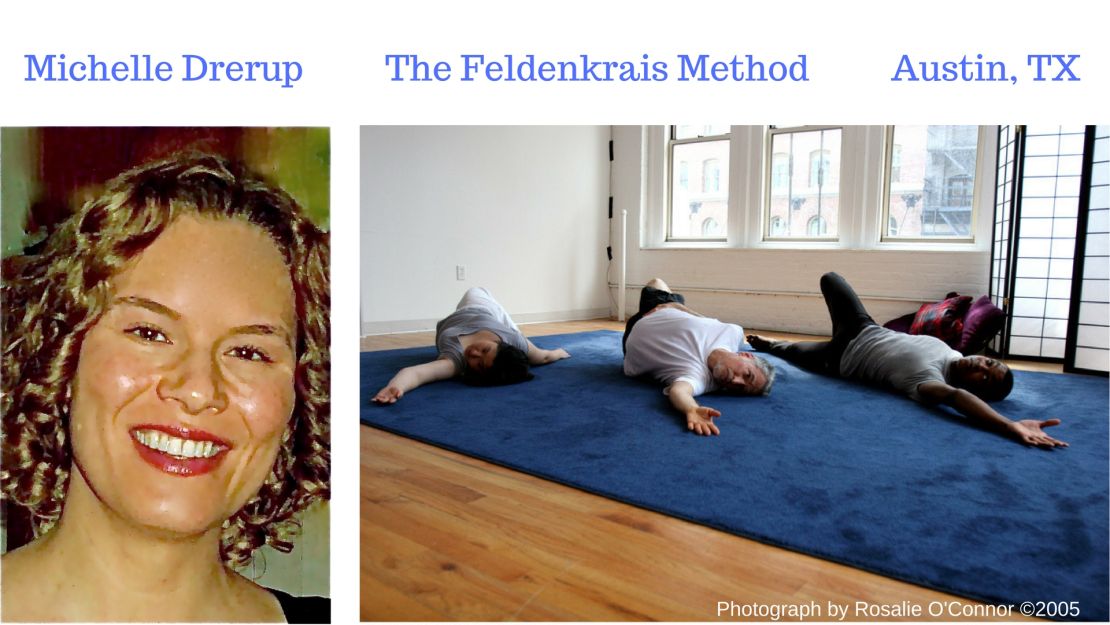 I help people do what they want to do with greater ease and coordination and with less pain and injury. As a Guild Certified Feldenkrais Practitioner(cm) since 2009, I have helped my clients do things as varied as get into and out of their beds more easily, stick the landing of a back flip without causing back pain, reduce eye strain at the computer, jump higher with less effort, heal faster from injuries, function better with brain injury or neurological disorders, and heal injuries caused by repetitive misuse of their bodies both in posture and in action.
As an athlete who has struggled with debilitating injuries, chronic pain, and performance limitations, I understand the frustration and despair that can accompany them. When I first discovered the Feldenkrais Method®, I was seeking relief from chronic pain following my injury-plagued college volleyball career. At the time, I had no desire to ever again play the game I once loved. I only hoped to live with a more tolerable level of discomfort.
With my first Feldenkrais lesson, I experienced incredible pain-relief. As I continued with the method, the familiar pain was replaced with nearly forgotten feelings of agility, spontaneity, speed, and power. Memories of the fun I used to have playing volleyball (before the game had become a job that was about hard work and pushing through pain) also returned to me. And I returned to playing the game. I came to the method for the pain-relief, but I stayed for the excitement of learning to move better than I ever had before! I now have a reliably effective method to help me relieve occasional pain, heal and prevent injuries, and pick up and improve skills in sports, dance, and everyday activities.
Whether you want to improve specific skills or just find greater comfort in your body, I can help you get amazing results with this method too. My goals are to spare you unnecessary pain, injury, and performance limitations and to help you (re)discover or enhance the pleasure of easy, graceful movement.
I enjoy working with people of any age and ability, who have a high level of curiosity. I have the compassion, dedication, and teaching skills to help you improve how you feel and move.
To schedule a consultation, call me at
510-459-9987
Feldenkrais®, Feldenkrais Method®, and Guild Certified Feldenkrais PractitionerCM are all service marks, collective or certification marks of the Feldenkrais Guild® of North America.