About Me
As a Guild Certified Feldenkrais PractitionerCM , I've been helping people do what they want to do with greater ease and coordination and without causing pain and injury, since 2009. I've helped my clients do things as varied as get into and out of their cars more easily, rehabilitate after surgeries more quickly, or stick the landing of a back flip without causing back pain. I've helped people with neurological injuries and disorders function better.
As an athlete who has struggled with debilitating injuries, chronic pain, and performance limitations, I understand the frustration and despair that can come with those problems. When I first discovered the Feldenkrais Method®, I was seeking relief from chronic pain following my injury-plagued college volleyball career. At the time, I had no desire to ever again play the game I once loved; I hoped only to live with a more tolerable level of pain.
With my first Feldenkrais lesson, I experienced incredible pain-relief. As I continued with the method, the familiar pain was replaced with nearly forgotten feelings of agility, spontaneity, speed, and power. Memories of the fun I once enjoyed playing volleyball (before the game had become a job that was about hard work and pushing through pain) also returned to me. And I returned to playing the game. I came to the method for the pain-relief, but I stayed for the excitement of learning to move better than I ever had before! While not in the condition I was in as a Division I athlete, three decades later, I'm far more coordinated. I continue to use the Feldenkrais Method to prevent and heal injuries, relieve pain, and pick up and improve skills in sports, dance, and everyday activities.
Soon after I discovered this method of "learning how to learn", I became interested in applying Feldenkrais to teaching cognitive skills (which are also movement skills). At the time, I was a reading teacher. I've also used the method to help artists improve their creativity and expression- not just with performance artists and musicians (perhaps more obvious applications), but with painters, sculptors and writers. Because I have more personal experience with the world of sports- with it's harmful "no pain, no gain" attitude and it's limiting belief that athetic coordination is mostly genetically determined- I have a great interest in changing how sports and physical education are taught to future generations. Because many of my friends are getting older (unlike myself), I also have great interest in retaining and gaining function and pleasure in life as we age.
Whether you want to improve specific skills or just find greater comfort in your body, I can help you get amazing results with this method too. My skill is in detecting how your compulsive movement habits are getting in the way of what you want to do, and then helping you get them out of your way. I would love to spare you unnecessary pain, injury, and performance limitations and help you (re)discover or enhance the pleasure of easy, graceful movement.
I enjoy working with people of any age and ability, who have a high level of curiosity. If you're interested in working with me, give me a call at 512-766-4439.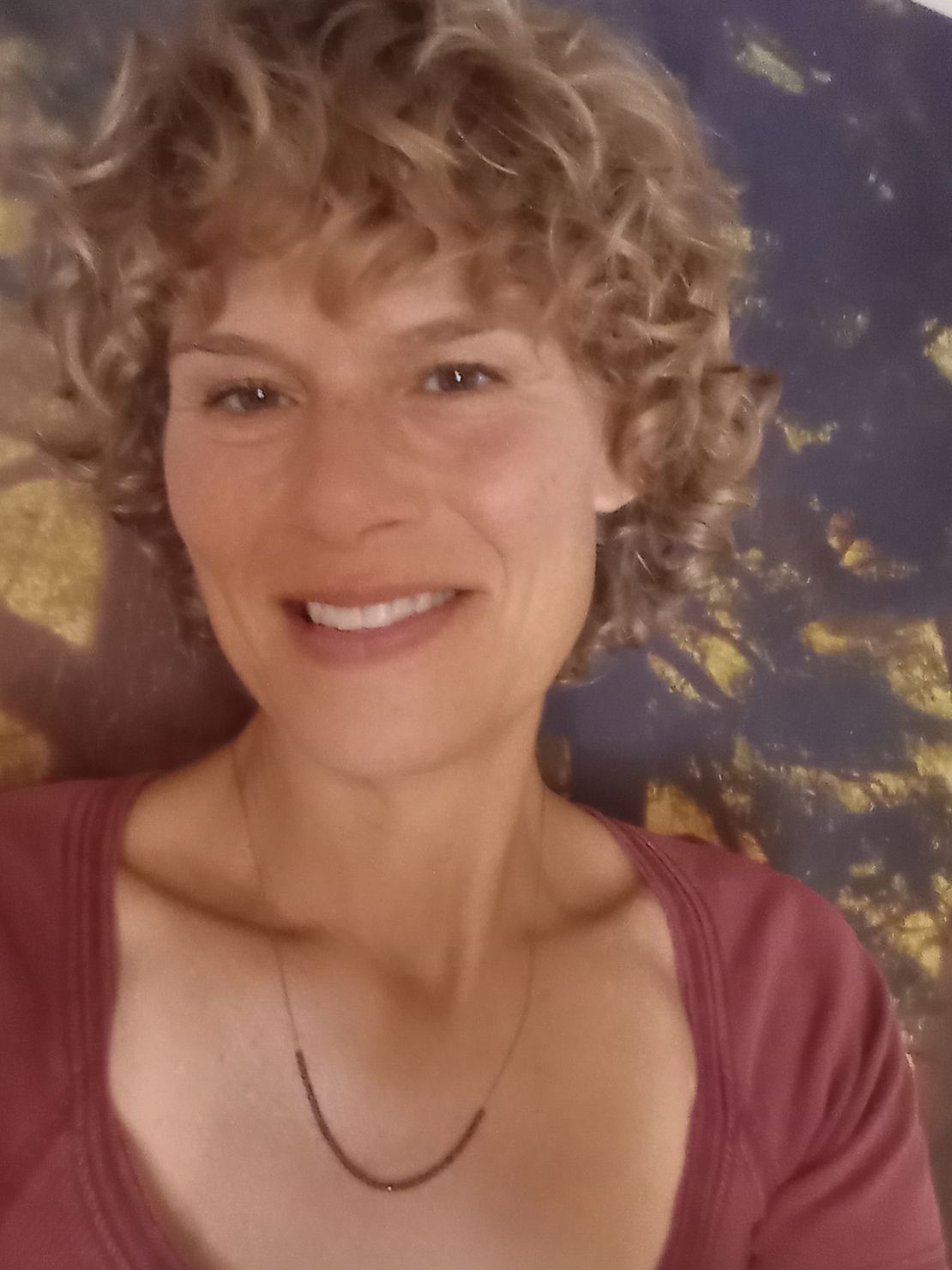 Feldenkrais®, Feldenkrais Method®, and Guild Certified Feldenkrais PractitionerCM are all service marks, collective or certification marks of the Feldenkrais Guild® of North America.